SCIENCE 14/24
This is a blended class in which students will take Science 14 and 24 during the same period. Students in this course could complete both Science 14 and 24 in one semester. Students will be engaged in online videos and interactive questions to foster an understanding of class content. By completing these courses in an online environment students will be given the ability to work at their own pace and have 24/7 access to all content.
Location

5628 56th Ave

Lacombe, Alberta, T4L 1G6

Phone: 403.782.6615

Fax: 403.782.4266

Attendance Line: 403.782.9679
Powered by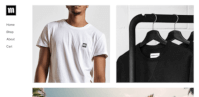 Create your own unique website with customizable templates.